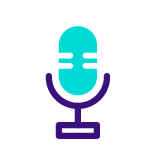 Publicity
Press Conferences and Media Engagements
Editorial Boards
Editorial and Op-Ed Development
Media Monitoring
Media/Spokesperson Training
Media List Development
Message Point Development
Speech Writing
We had high media relations expectations and the 98Forward team exceeded our expectations by using their strong story-telling skills and relationships to ensure placements in non-traditional and traditional outlets. The team not only worked with us to craft our message and pitch stories directly from community members, but they also helped us with executive positioning and brand elevation, areas we rely on to raise concern, awareness and funds for Alzheimer's disease. We now consider 98Forward our communications partner and would definitely recommend them to other statewide nonprofit organizations.
- Kristin Rossi, Alzheimer's Association – Greater Michigan Chapter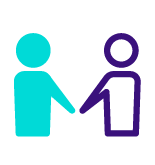 Identifying key stakeholders
Community marketing
Ethnic communications
Strategy development
Targeted research
Community event management
Issues marketing
Media relations
98Forward worked with GSSEM to develop a script and Power Point to introduce Girl Scouts to social, educational and civic groups in our area. Their team members conducted multiple speaker trainings with our board members, volunteers, staff and Girl Scouts to prepare them to deliver the presentation, answer questions and handle media interviews when necessary. It was a multi-pronged effort that produced great results. Our volunteers have spoken to eight community groups in the first few months of operation. All of our volunteers reported that they were well-prepared and able to integrate their own stories and enthusiasm for Girl Scouts into the standard program. That's exactly what we hoped to achieve!
- Yavonkia Jenkins, Girl Scouts of Southeastern Michigan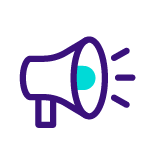 Navigating City and County and State Government
Public Official Engagement
Advocacy, Political and Ballot Campaigns
Public Awareness
Stakeholders Engagement
Issues Management
We have worked with 98Forward on coalitions comprised of Michigan businesses who advocate to the state policymakers for relief from high electricity rates and greater electric competition in Michigan. They have an instinctive ability to bring people and organizations, with diverse interests and opinions, together to work towards common goals. What they do best is craft messages that showed how complex energy issues affected the everyday lives of teachers, schools, churches, steel workers, local governments, large businesses and small businesses. They are dedicated, work hard and smart to get the job done. Thee team's positivity and focus during the toughest times created a foundation for success time and again. We couldn't ask for a better public affairs partner.
- Dwayne Pickett, ComEd-An Exelon Company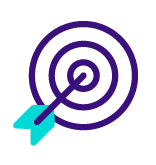 Executive & Organizational Positioning
Identifying Stakeholders
Affiliations, Partnerships and Board Appointments
Community Investment
Consulting
Biography Development
Industry Awards and Recognition
Executive and Organizational Announcements
Strategy Consultation
Speaking Engagements and Speech Writing
I am so thankful for the work 98Forward has done to elevate the GS3 Global brand. When we met, the GS3 Global team was struggling on how to create a compelling story that connected us to our customers and in the communities we serve. Because of 98Forward's efforts, we expanded our customer reach, resulting in our having to hire more people. I am proud that 98Forward is a part of the GS3 Global team!
- Lisa Lunsford, GS3 Global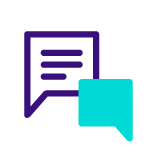 Brand Management
Positioning Corporate and Product Brands
Promotional Campaigns and Events
Advertising
Collateral Writing, Development and Distribution
Street Team Marketing
Corporate Messaging Management
Trade Show Support
Multicultural Marketing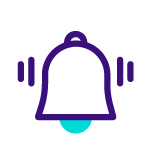 Crisis Planning
Media Relations
Internal and External Messaging
Stakeholder Communications
Social Media Management
Media Training
98Forward provided us with tremendous crisis communication support – from crafting messages to drafting action plans to working through reactions from diverse stakeholders. They were professional, thoughtful, strategic, and anticipatory in their approach. I highly recommend 98Forward for strategic messaging support – be that unexpected crisis or well-planned campaign.
- Tonya Matthews, Michigan Science Center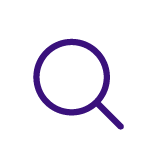 Focus Groups
Internal and External Communications Audits
Surveys and Polling
Social Media Analytics
Issues Research
Customized Reports
98Forward truly understands the value of listening and understanding the audience when creating clear and effective messaging. In our work with the City of Detroit on the Strategic Neighborhood Fund and our own organizational rebranding efforts, 98Forward led a series of discovery meetings to hear from key constituents about ideas to highlight and points of confusion to address. In both cases, the results of those meetings led to communications that explained complicated concepts in ways that were clear, simple, and inspirational.
- David Blaszkiewicz, Invest Detroit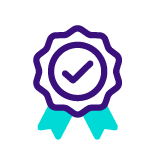 Media & Spokesperson Training
Key Message Development
Interview Coaching
"Elevator Pitch" Development
Media Research
Crisis Preparedness
On-camera Training/coaching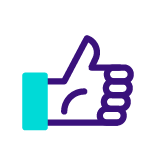 Campaign Development
Content Creation
Message Development
Response Management
Social Media Monitoring and Analytics
98Forward has been key to the development of our digital presence at the Deshler Group. They have been a highly professional communications partner who have been with us for many years. The firm recently developed a comprehensive plan to update our social media presence with video content that increased engagement with all of our brands. I would not hesitate to recommend 98Forward for their digital, marketing and PR services.
- Robert Gruschow, Deshler Group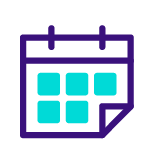 Types of events:
Groundbreakings and Dedication Ceremonies
Community Engagement Events
Press Conferences
Grand Openings
Services offered:
Event Design and Plan Development
Run of Show
Speaker Identification and Development
Vendor Management
Speech Writing
Invitation Database Development and Registration Management
Onsite Event Coordination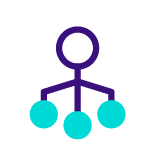 Issue Awareness
Petition Drives
Political Candidates
Public Advocacy
98Forward is a very talented team of public relations and communications experts with outstanding ability to translate very complex and highly technical issues into easily understandable stories for a target audience. They are very organized, detail-focused, and knowledgeable. Beyond all of this, however, 98Forward is very personable and truly a pleasure to work with.
- Terry Harvill, ITC Grid Development