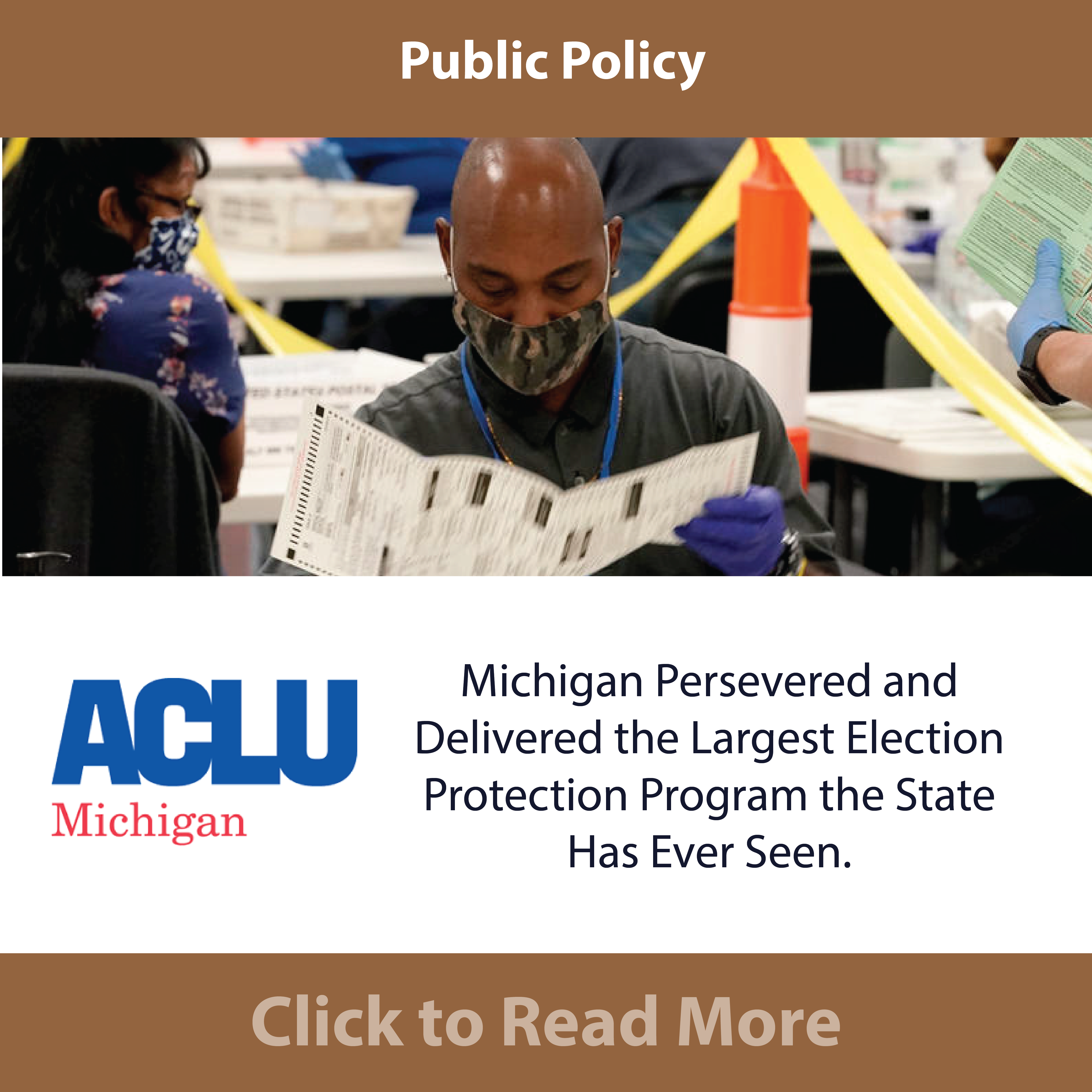 The '40 Days of Early Voting' campaign's mission was to increase voter turnout by educating voters about voting from home and the 40 days of in-person early voting that started on September 24 and continued until November 2.
The strategy included a variety of virtual, public and person-to-person voter engagement efforts throughout both upper and lower peninsulas, focusing on reaching women, younger and first-time voters, and communities of color in municipalities both small and large.
ACLU of Michigan kicked off their '40 Days of Early Voting' campaign with eight murals commissioned in six Michigan cities to educate voters about new voting rights, including early in-person and vote-by-mail options.
The MichiganVoting.org coalition distributed free face masks imprinted with the message, "My vote matters" to media and local influencers to spread awareness of the coalition's campaign and encouraged encouraging media and local influencers to share how they were voting early with the hashtag #MIVoting while wearing their "My vote matters" mask in photos, videos, or on-air. The masks created further conversations about the importance of civic engagement and voting.
By the end of the campaign, ACLU of Michigan found that the state of Michigan increased turnout by more than 600,000 voters over 2016. Approximately 71% of voting-eligible citizens voted in the 2020 general election in Michigan – the highest participation in a Michigan election since 1960. The state also doubled the percentage of voters voting by absentee ballot to 60%, or more than 3.3 million voters. More than 300,000 people voted by absentee ballot in person at a clerk's office or satellite office.
More News