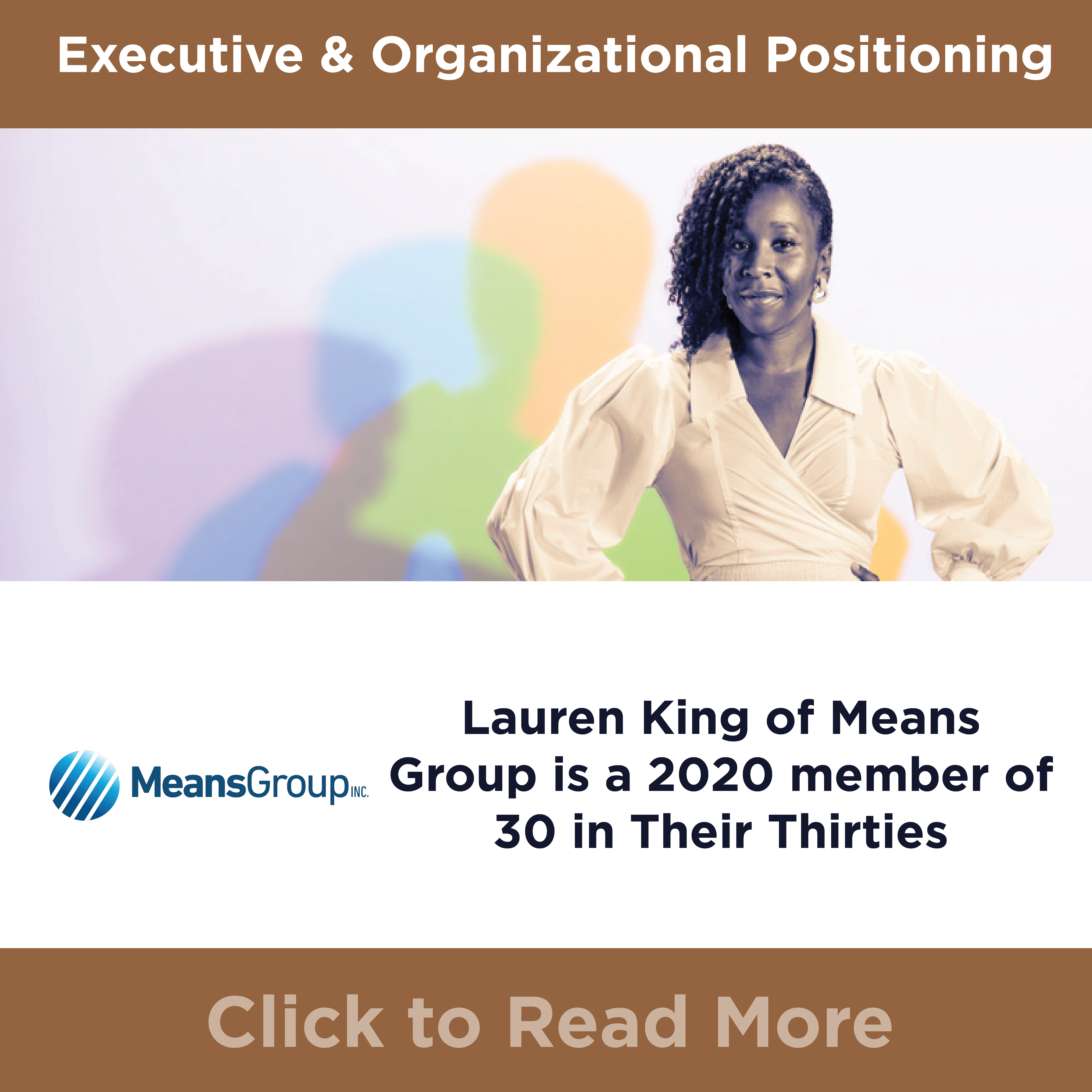 The 2020 Class of 30 in Their Thirties dug deep for an extra measure of fortitude to meet the outbreak of COVID-19 and, along the way, developed new products and services, sought out cutting-edge business models, and pivoted into unchartered waters.

Lauren King wants to be an inspiration to other women of color who want to get into the real estate development field.
"I'm really interested in becoming a developer/owner myself," says King, who has completed her first year as a project engineer for Means Group in Detroit. "I really want to be a symbol for people like myself, to show that it's possible to add diversity to what's happening in Detroit.
"I really want to have a hand in the landscape of the city, especially since there aren't a lot of minority women in the industry. Often, I'm the only woman, and the only minority woman, in the room."
King says she didn't have that experience at Detroit-based General Motors Co., where she started her career in the automaker's purchasing department.
At Means Group, King leads the Eastern Market Metro Accelerator project, a 15,000-square-foot building that is being partitioned off to create several commercial kitchens. "I have no problem getting my hands dirty," she says. "I've picked up a caulking gun on the site to make sure things get done on time. Getting those small businesses in there is really important to me."
She's also project engineer for the Cambria Hotel development, a 158-room lodge now under construction at 600 W. Lafayette Blvd. at Third Street that will include an adaptive reuse of the historic former home of WWJ studios.
King says she's known since her last year at Howard University that she wanted to be involved in commercial real estate development. "I love the process of building and I love construction."
She has been doing residential redevelopment with a partner, having flipped seven homes so far.
"I was comfortable at GM, and joining (Means Group) was really a leap of faith in an area that I really knew nothing about but was willing to learn with my feet to the fire," she says. "I've learned a lot and gained a lot of experience in the field."

See more on DBusiness

More News